News
Computex Show
Ready for Computex 2016!
Mar 01 | 2016-3-1 9:49:18
Do you still remember our annual appointment?
let's meet at NanGang exhibition Hall!
We are at Ground Level I1225
From May 31 to June 4, you have my word.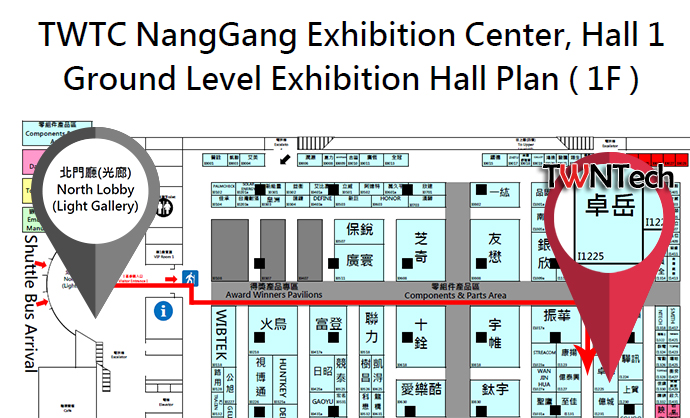 Digitimes 2015 Computex Report 6/4
Jun 04 | 2015-6-4 9:44:35
A day's plan starts with FULL POWER!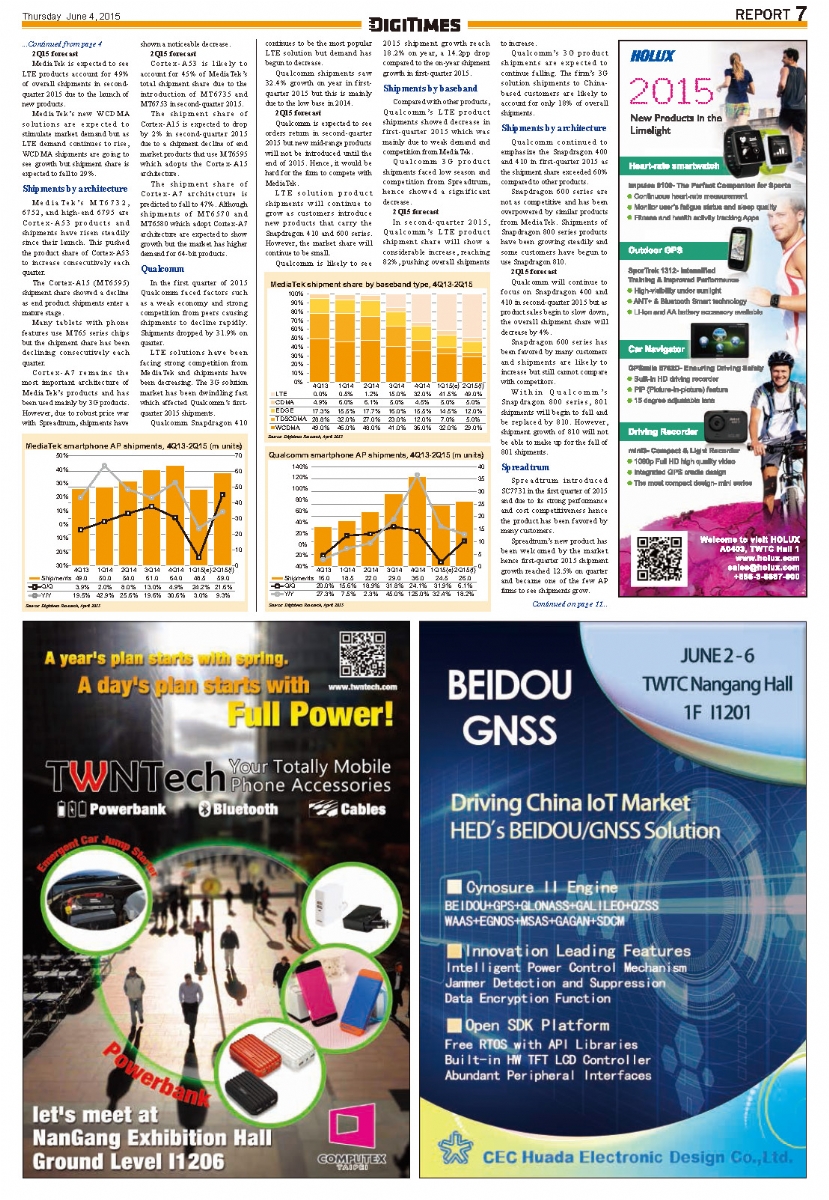 Digitimes 2015 Computex Report 6/2
Jun 02 | 2015-6-2 12:40:45
When you turn to page 7, do you fell the thrill of Wi-Fi Speaker?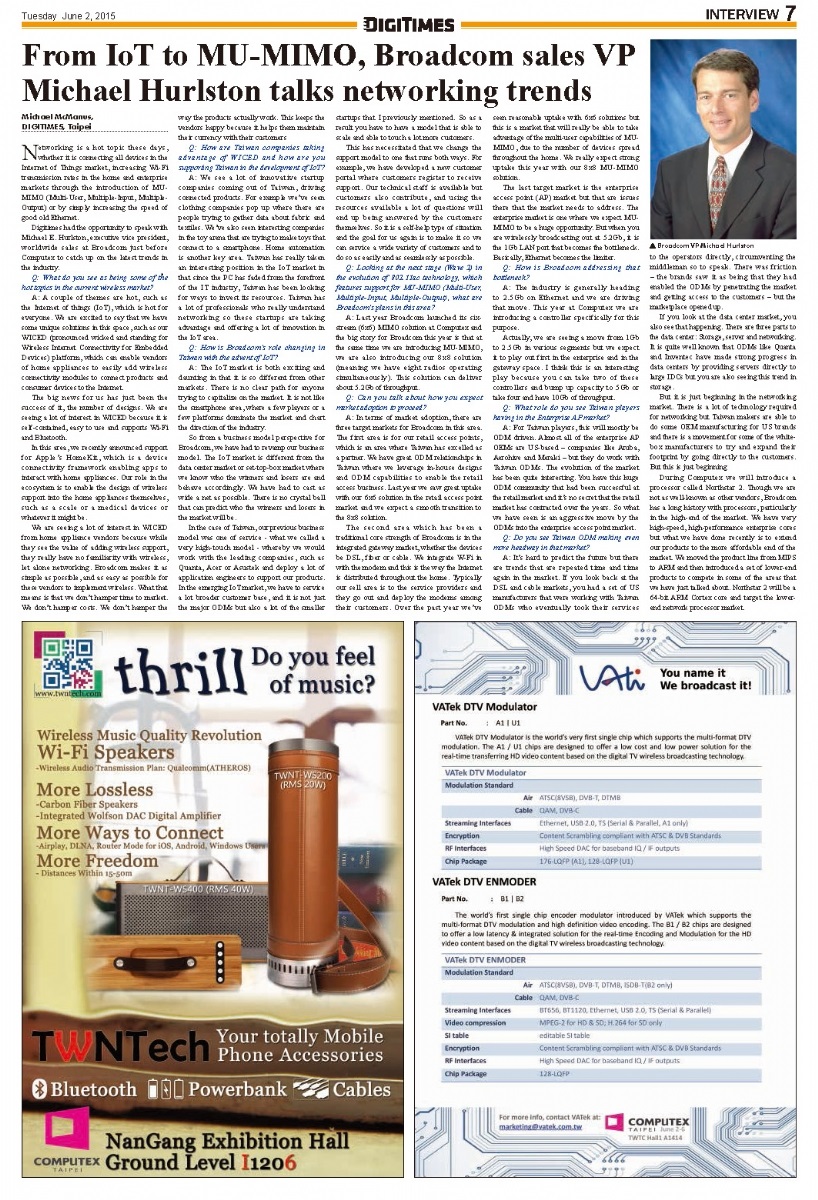 Ready For 2015 Computex!
Feb 25 | 2015-2-25 11:12:53
This year let's meet at NanGang exhibition Hall
We are at Ground Level I1206
From June 2th to 6th, you have my word.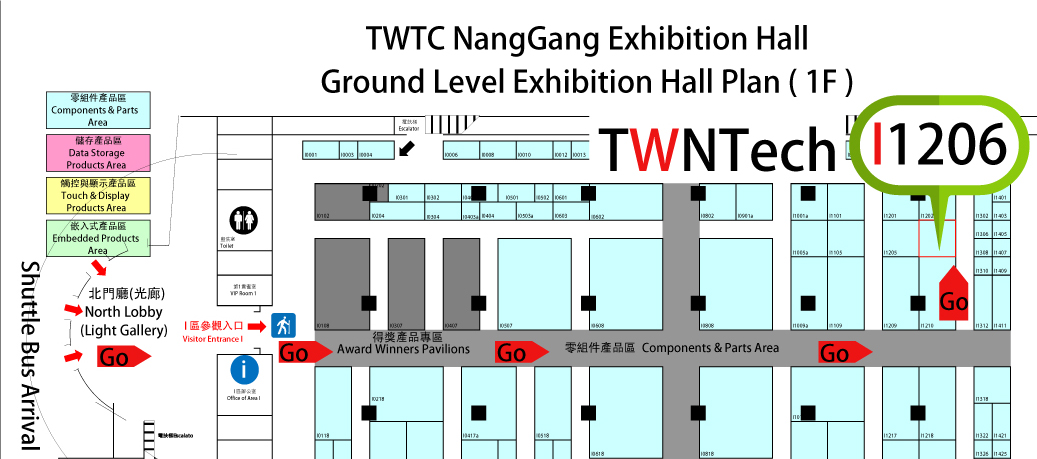 Digitimes: TWNTech Smart for 3C
Jun 11 | 2014-6-11 14:19:27
TWNTech智慧應用產品2014 Computex盛大展出 (2014/06/05)
Concept of TWNTech This Year: Smart Application in Life
http://www.digitimes.com.tw/tw/exhibition/exhibition02.asp?ch=COMPUTEX2014&m=2&d=&p=1&vid=660
TWNTech於Computex盛大展出多點觸控操作藍牙立體聲耳機、三重防水藍牙音箱、 LED發光線材等智慧應用產品。
According to TWNTech, they focus on smart application in daily life, like Bluetooth headset with multi-touch panel, waterproof Bluetooth speaker, LED luminous cables, etc.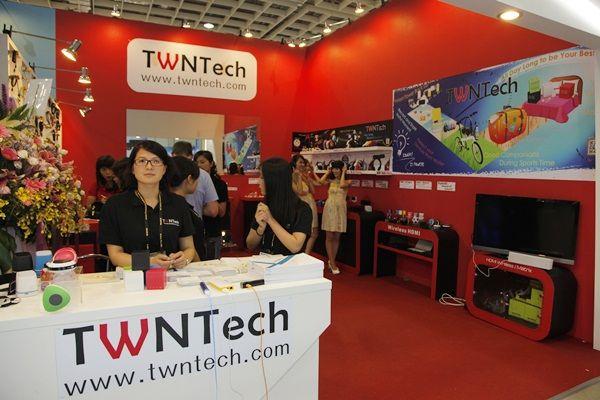 具有FM收音機及電子鬧鐘功能的藍牙音箱,不僅恰可規避智慧型手機的安全隱患,也可通過藍牙實現對音樂通話功能的遠端遙控,無需將手機置於枕邊,也可同時工作娛樂兩用。
This Bluetooh speaker combines radio & alarm clock functions. It not only can avoid the situation of cellphone battery explosion by the pillow, it can also support call function and playing music. Do not need to place cellphone beside the pillow any more, this speaker makes a fine combination of entertainment and practicability.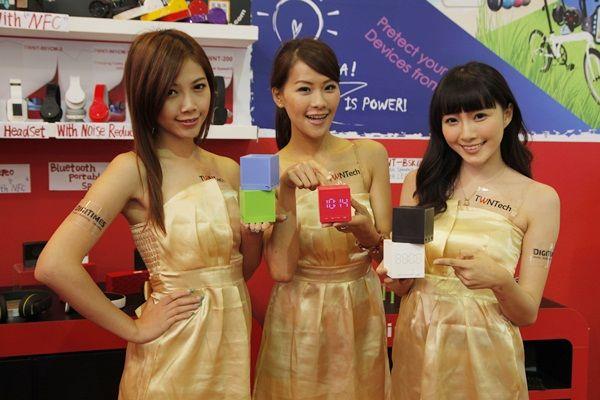 防水藍牙音箱系列,從IPX4到IPX6,能滿足不同情況的防水需求,三層密實的防水手機套,既保護徹底,不失敏銳觸感,同為智慧型手機的出行伴侶。
Waterproof Bluetooth speaker series, can cope with the watery stuitaion from IPX4 to IPX6. And waterproof cellphone bag, with 3 layers water resistant, it can effectively pretect smart devices as well as provide the same sensitivity like original screen. No matter where you go, it can be your best travel partner.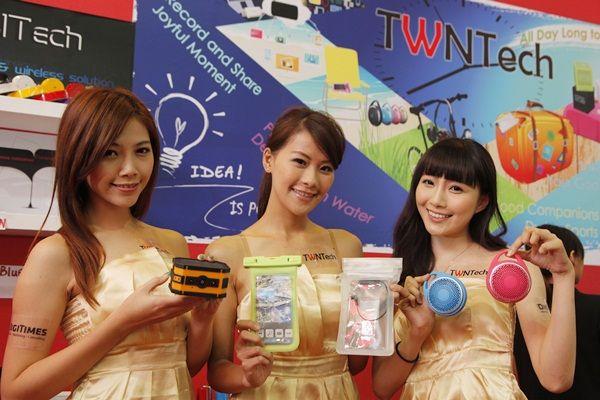 比起一般充電線,TWNT-200能与USB端口溝通得到合乎安全的最大充電電流,從而使充電速率發揮至最佳;TWNT-901CM系列透過接頭尾端的LED燈提醒使用者當前的充電狀況,保證設備的完全充電。
Comparing to normal charging cable, TWNT-200 is able to communicate with USB port for the maxium charging current, so as to realize the same charging function as the original cable. TWNT-901CM cable can remind user with LED indication at the end of cable connector, and different lights indicate different charging states to make sure fully charging for devices.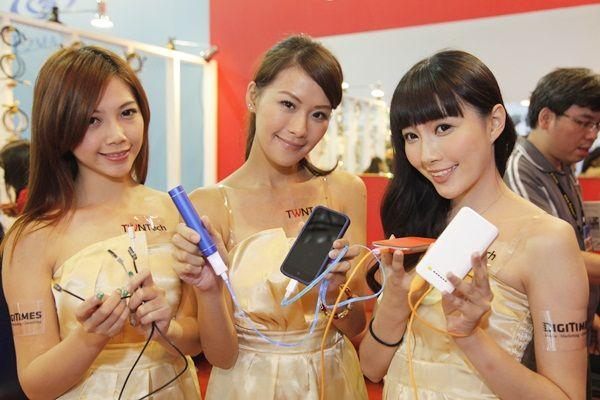 多點觸控藍牙耳機,無需硬性記憶耳測按鍵的正確位置,只需用兩根手指在左側輕輕滑動,可實現對音樂的自如控制。
With multi-touch control panel, user can forget about the button positions, only use two fingers to slide up and down to control music playing!