News
Computex Show
Hope to See U at Computex 2014
Apr 17 | 2014-4-17 15:06:53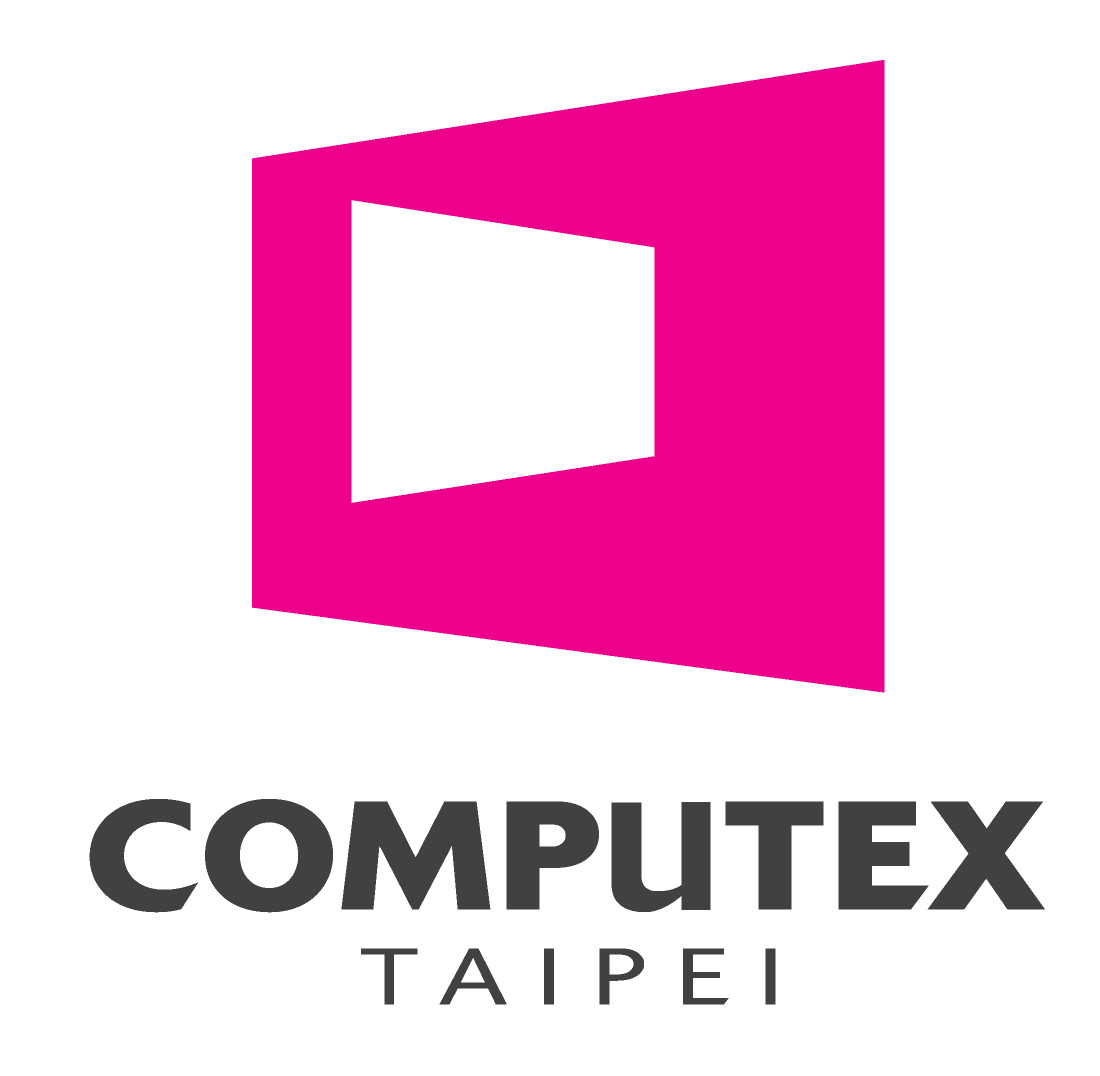 This year we move to NanGang Exhibition Hall Ground Level I0425a-I0430, we will present you all of our lastest products here.
2014, from 6/3 to 6/7 in NanGang Exhibition Hall 1F, we are looking forward to seeing you!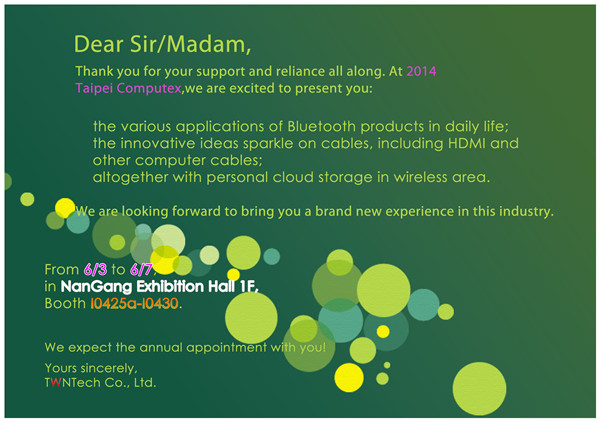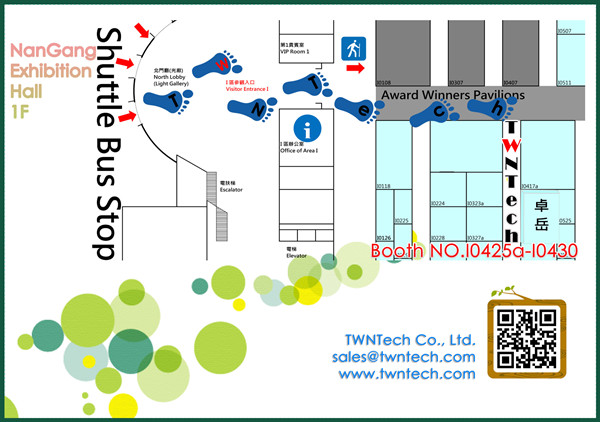 Annual Appointment at Computex
Nov 21 | 2013-11-21 12:03:53
From 2008 till 2013, Taipei Computex witness our growth, development, friendship, and coorperation.
Computex in 2014, we are ready now! How about you?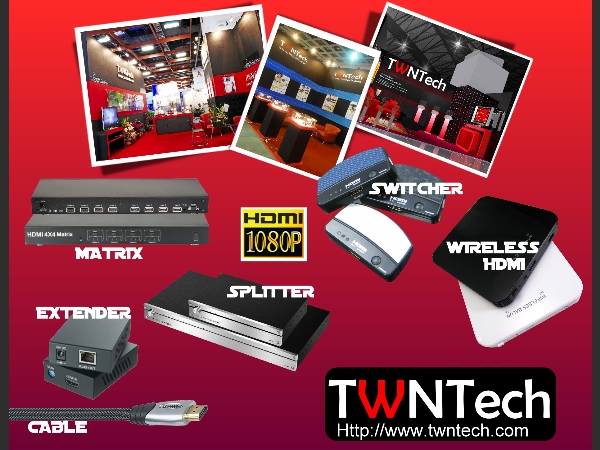 TWNTech at Taipei Computex 2010
Jun 02 | 2012-6-2 14:40:26
Attending Taipei Computex has already been our annual event.Not only us, but also our clients, friends are all expecting to see us in this exhibition, becasue they are also expecting what kind of surprise we will bring to them.
As usual, we kept our promise. Remember our annual appointment at Computex, 6/1-6/5!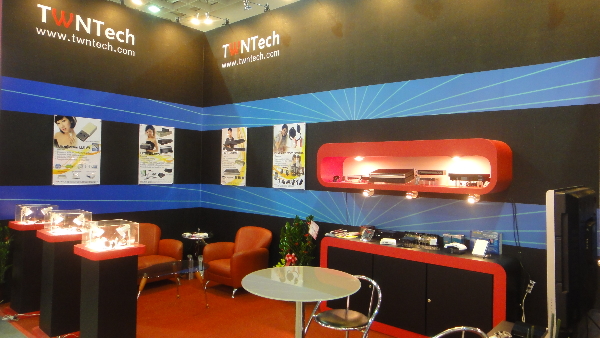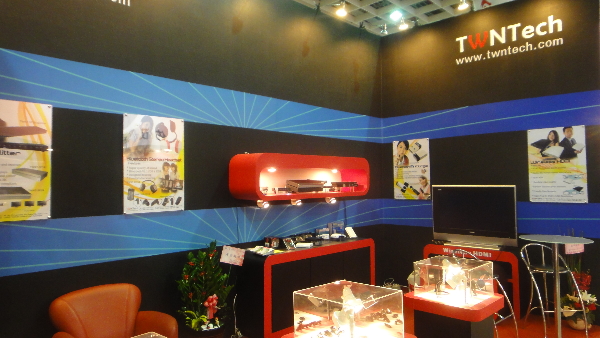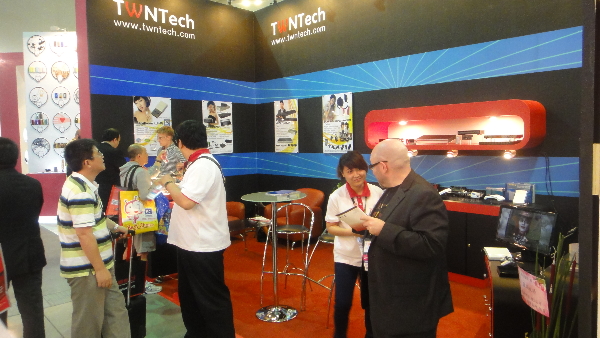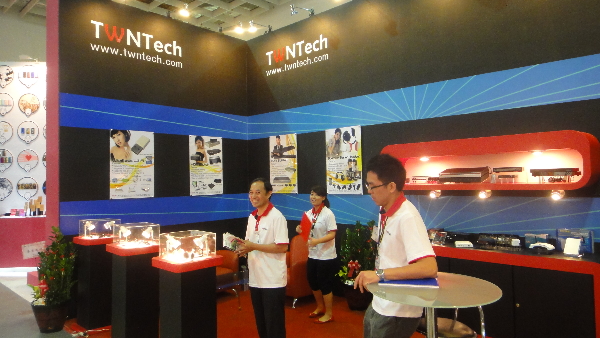 TWNTech at Taipei Computex 2008
Jun 01 | 2012-6-1 12:17:35
Our concept for this year is simple & high-end. TWNTech style black & white is our major decoration.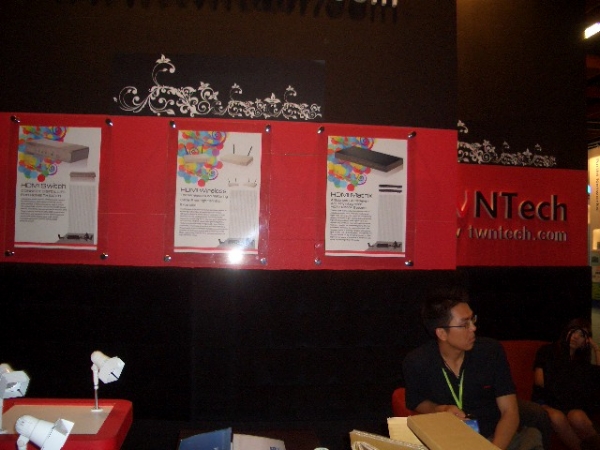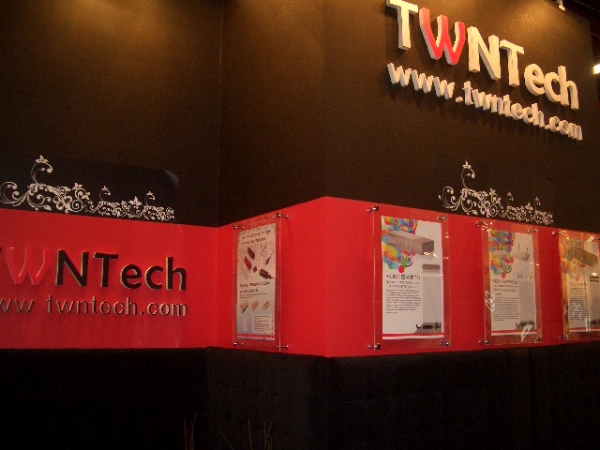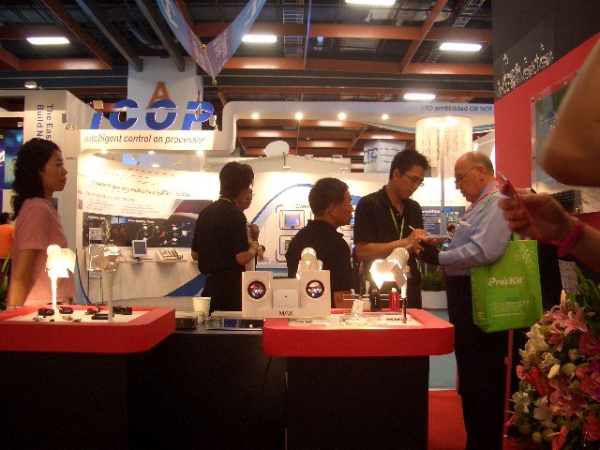 TWNTech at Taipei Computex 2011
Jun 01 | 2012-6-1 12:02:49
As a pioneer of HDMI cable, our leading part of this year is sure to be HDMI 1.4 cable.
Comparing with HDMI 1.3, HDMI 1.4 can support Ethernet channel, 3D over HDMI and Audio return channel (ARC).
What to know how HDMI 1.4 bring you the extraordinary experience of high definition image, come to our booth and you will find the answer!