Skype Support Online
TWNTech Future
TWNTech's future aim is not only to promote quality and efficiency, but also to provide commodities value for money for consumers. Like the company name TWNTech, from the beginning the vision of the company is to bring both Taiwan"TWN"and Technology"Tech"with quality and value to the entire world.
TWNT-WC05PVHome / Qi Wireless Charger
TWNT-WC05PV
Availability
Usually ships in:
Ask a question about this product
Description
Features
Specifications
Package
Both Support 10W Fast Charge for Sumsung & 7.5W Fast Charge for iPhone(iOS 11.2)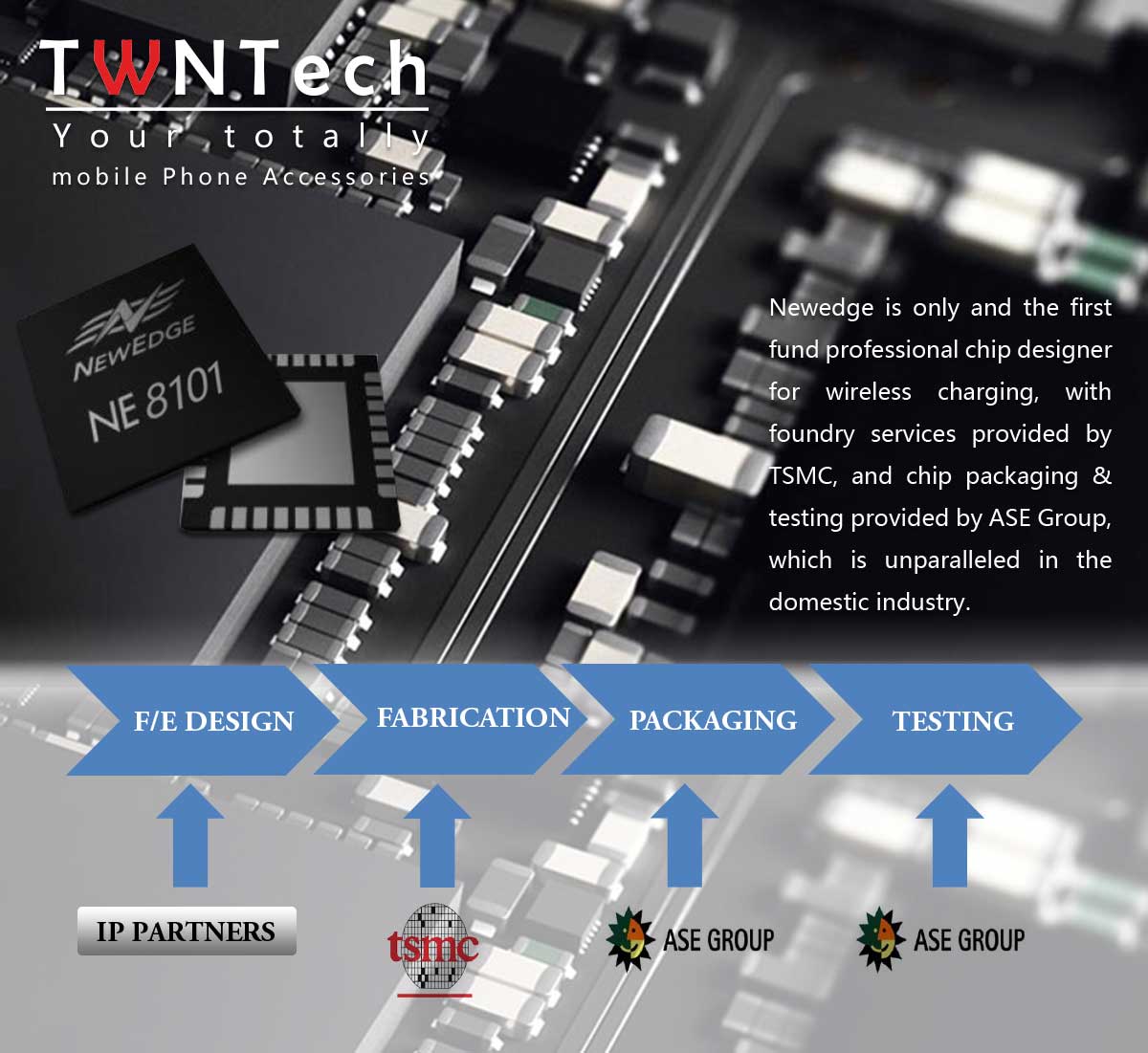 To detect phone approach by infrared auto-induction.
Touch button to release clamp for easily taking out.
Model No.:TWNT-WC05PV
Standard: Qi
Chipset: NE8101
Wireless Fast Charging Output: 7.5W (iPhone) & 10W (Samsung, 9V/1.1A)
Working Frequency: 100KHZ -205KHZ
Charger Efficiency:76.6%-85.86%
Coil: Single
Input (Micro USB): DC 5V/2.4A
Protection: OT OV OC UVLO FOD DPM
Material: ABS+ Aluminum