Skype Support Online
TWNTech Future
TWNTech's future aim is not only to promote quality and efficiency, but also to provide commodities value for money for consumers. Like the company name TWNTech, from the beginning the vision of the company is to bring both Taiwan"TWN"and Technology"Tech"with quality and value to the entire world.
TWNT-WC1002YL "Way to Home"Home / Qi Wireless Charger
TWNT-WC1002YL "Way to Home"
Availability
Usually ships in:
Ask a question about this product
Description
Features
Specifications
Package
Both Support 10W Fast Charge for Sumsung & 7.5W Fast Charge for iPhone(iOS 11.2)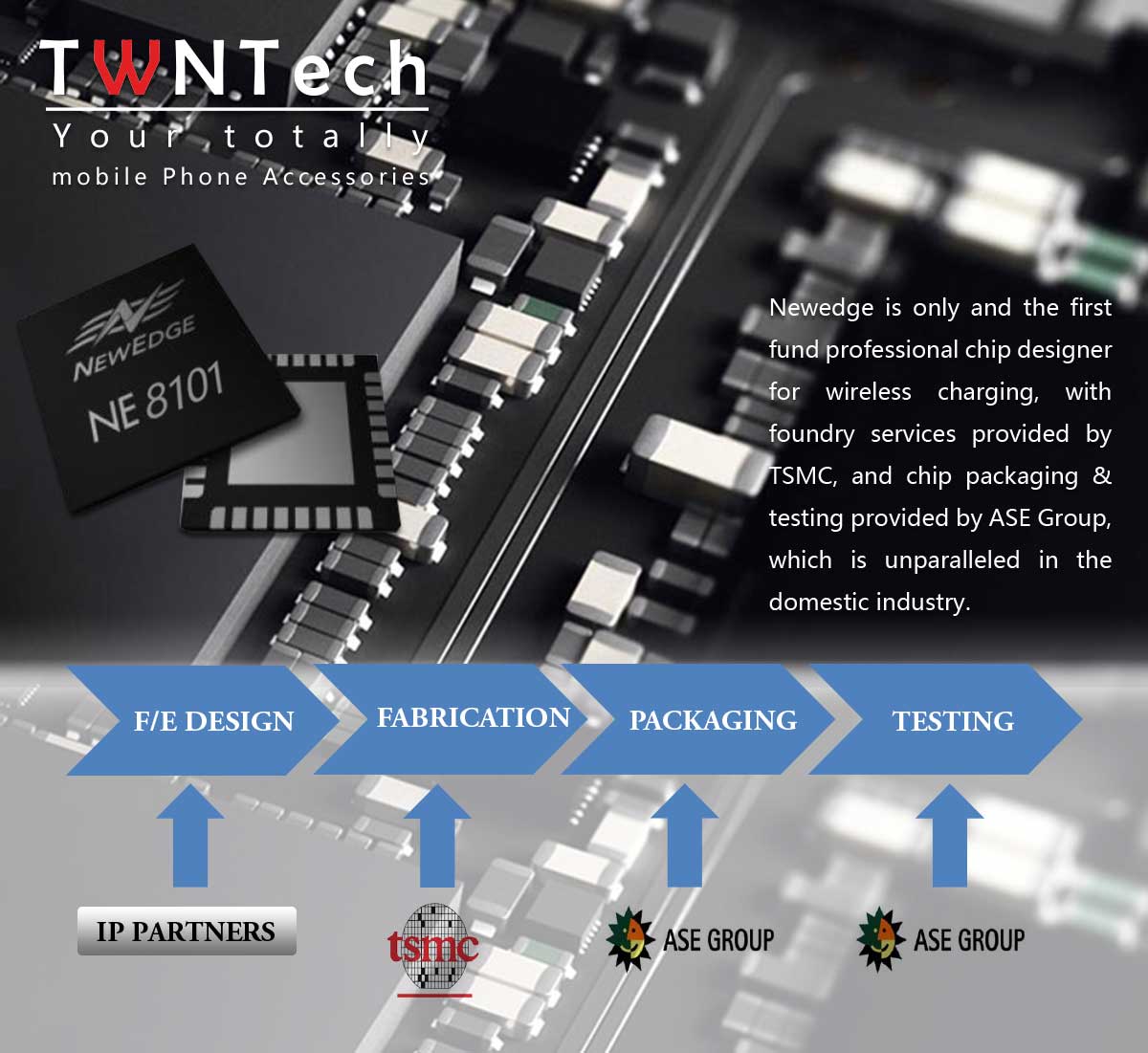 EPNF Edition African Elephant "Way to Home"
Standard: Qi
Chipset: NE8101
Wireless Fast Charging Output: 7.5W (iPhone) & 10W (Samsung, 9V/1.1A)
Working Frequency: 100KHZ -205KHZ
Charger Efficiency:76.6%-85.86%
Coil: Single
Charging Area: 10*10mm
Charging Effective Distance: 3-10mm
Compatible Model: all enable devices which support Qi
Input (Micro USB):
5V/2A (with Normal Adapter)
9V/1.5A (with QC 3.0 Adapter)
Protection: OT OV OC UVLO FOD DPM
Material: ABS + 3D Printing
Size:100*100*6.7mm
Weight:55g
Working Temperature: -20℃~85℃
EPNF
Special Edtion is not only one of our key popularized production lines but also the core of
T

W

NTech
social responsibility in 2018.
Every purchase you make is a donation that will be a part of EPNF for ecological protection and natural education, and every support you make deliver your love and concern to children from mountain areas.(Click the pic to know more.)