Skype Support Online
TWNTech Future
TWNTech's future aim is not only to promote quality and efficiency, but also to provide commodities value for money for consumers. Like the company name TWNTech, from the beginning the vision of the company is to bring both Taiwan"TWN"and Technology"Tech"with quality and value to the entire world.
TWNT-WC1013YHome / Qi Wireless Charger
TWNT-WC1013Y
Availability
Usually ships in:
Ask a question about this product
Description
Features
Specifications
Package
All-in-one,charging station
Our dual wireless charger is the smarter choice if you have or plan to have a second wireless charging ready phone. So you won't have to buy a second charger. Save money and desktop space by buying a two phone charging station right away.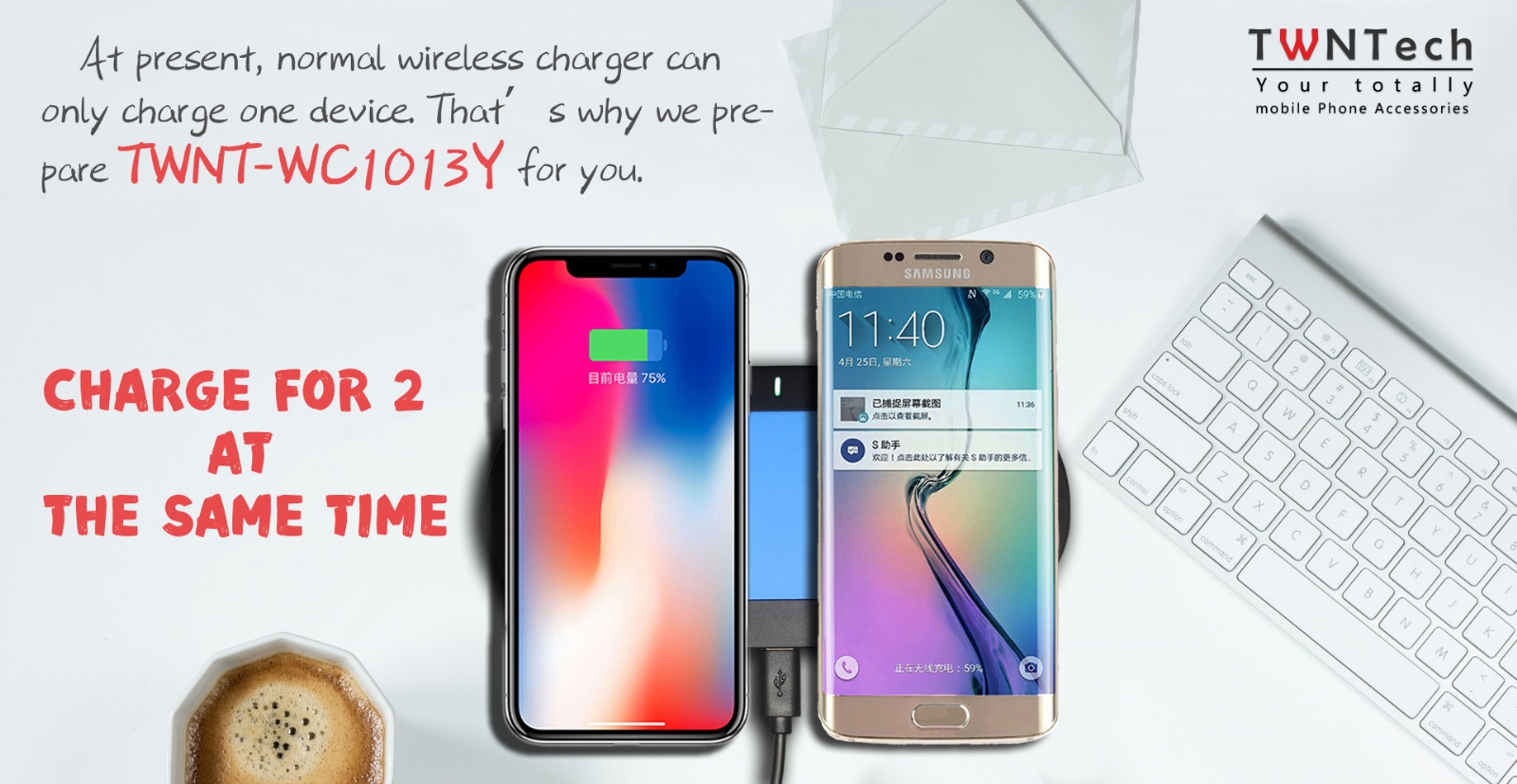 Maximum Input Current:3.0AMax
Output Voltage (OCV):4.4~5.30V
Output Voltage (1A Loaded):4.4~5.30V
Charging distance:7mm Max
Operation Condition:0℃~45℃
Dual 5W dual recharge mode wireless charger.
Supports 2 devices at the same time.
Input Voltage:4.9~5.50V
Maximum Input Current:3.0AMax
Output Voltage (OCV):4.4~5.30V
Output Voltage (1A Loaded):4.4~5.30V
Standby current:≤150mA
Protection: OCP SCP OTP
Size:155*75*13mm
Weight:95g±10g
Charging distance:7mm Max
Operation Condition:0℃~45℃